Robert Land Academy
Robert Land Quickfacts:
All Boys | Full Boarding, & International | Grades: 5 - 12 Wellandport, ON, Canada
https://www.robertlandacademy.com
Mission: Robert Land Academy is a not-for-profit, private military school for boys in both the upper elementary (grades 5-8) and high school (grades 9-12) levels. RLA delivers a highly structured program designed to nurture self-discipline, self-respect, and self-determination for boys who are struggling academically and behaviourally, or not living up to their true potential.
S
ome students thrive in environments where they have lots of latitude to be independent and self-motivating. Others thrive in the opposite: an environment that is it structured and ordered, with very clear limits and recognizable boundaries. Robert Land Academy is for students who need structure; for those who thrive in a structured environment; for boys who enjoy routine; and for boys who want a strong academic program to prepare them for university.
Deus et Patria (God and Country)
Explore: Robert Land
Academics

The academic programme offered at Robert Land Academy is part of a highly structured learning and living environment. Emphasis is placed upon the development of habits conducive to the development of self-care and routine, and the academic skills required for success in post-secondary environments as well as leadership by example and the importance of group cooperation and accountability.

Robert Land Academy offers a largely academic only program in preparation for university and college programs. Small class sizes and extensive provision for remediation in numeracy and literacy skills combine with a coaching philosophy of teaching to help each student achieve his personal best. The Academy's program invariably results in dramatic academic improvements and measurable success. A healthy diet, regular exercise and monitored study halls combine with a rigorous academic program to provide challenge, encouragement and academic self-direction.

Course outlines in all subjects are developed in accordance with the Ontario Ministry of Education Curriculum Guidelines. Students who graduate from Robert Land Academy receive an Ontario Secondary School Diploma (OSSD).

| | |
| --- | --- |
| Average Class Size: | 13 |
| College Attendance: | 100% |
| Military Service: | 0% |
| ESL Program: | No |
| ADD/ADHD Support: | Yes |
| Learning Differences Support: | Yes |
Military

Robert Land Academy's Cadet Corps is formally known as #2968 Royal Canadian Army Cadets (RCAC). The Royal Canadian Army Cadets (RCAC) is a national Canadian youth program sponsored by the Canadian Armed Forces and the civilian Army Cadet League of Canada. Cadet lessons and training is overseen by Cadet Instructor Cadre (CIC) Officers who are members of the Canadian Armed Forces.

The Cadet Corps conducts training for those students who wish to develop skills in the use of map and compass, GPS technology, orienteering, first-aid, camping and survival skills, canoeing, abseiling, trekking, mountain biking, etc. Army Cadets get involved in ceremonial military events and citizenship activities that allow them to connect to their Canadian heritage. They develop a great sense of pride and discipline through their involvement in a hierarchical system that allows them to hone their leadership skills as they grow older and they learn to care for younger cadets. #2968 RCAC operates as a closed Corps and is open only to Robert Land Academy students under the age of 18 years. Aside from weekly parades and training, the Corps participates in RCAC activities with other cadet corps.

Military Activities
Athletics / Clubs / Activities

Robert Land Athletics: https://www.robertlandacademy.com/athletics

Sports

Badminton
Basketball
Running
Soccer
Track And Field
Volleyball
Wrestling

Clubs & Activities

Academic Club
Adventure Training
Automotive Club
Badminton
Baseball
Basketball
Basketball/soccer Club
Boxing Club
Canoeing
Climbing Club
Kayaking
Martial Arts
Mountain Biking
Multimedia Club
Music Club
Running
Scuba Diving
Skydiving
Soccer
Softball
Track And Field
Volleyball
Weight Training Club
Weightlifting
Wrestling
Wrestling Club
History

Robert Land Academy was founded in 1978 by LC Scott Bowman to support boys who were struggling both academically and behaviourally, for a variety of reasons. The goal was to address not only academic success and university placement, but also social, behavioural, and ethical development by giving students the tools and supports they need the most. The school is named after Robert Land, a United Empire Loyalist who arrived in Canada following the American Revolutionary War, and ancestor of LC Bowman, whose life embodied the five values the Academy is based upon: Labour, Loyalty, Commitment, Courage and Honour.

The Academy has grown and developed over its 40-year history though the foundational values have been consistently applied.

The goal was to address not only academic success and university placement, but also social, behavioural, and ethical development by giving students the tools and supports they need the most.
Recent Robert Land Articles
Upcoming Robert Land Events
No upcoming Admissions Events found
Latest Robert Land News
---
Holiday Message
12-19-2019
---
05-12-2019
It was a great day at Robert Land Academy's Annual Inspection and Open House. Here's a photo from the end-of-day parade. More photos will be shared later next week.
---
New Video
11-22-2018
---
@RLAcademy
10-04-2018
We're almost there - keep pushing! #RaidtheBruce t.co/dXpDBdN1KB
---
@RLAcademy
10-03-2018
Day 2 of the Fall Ex. Is underway. A COY continues to make their way towards Fort George. t.co/MJ3dkULMlD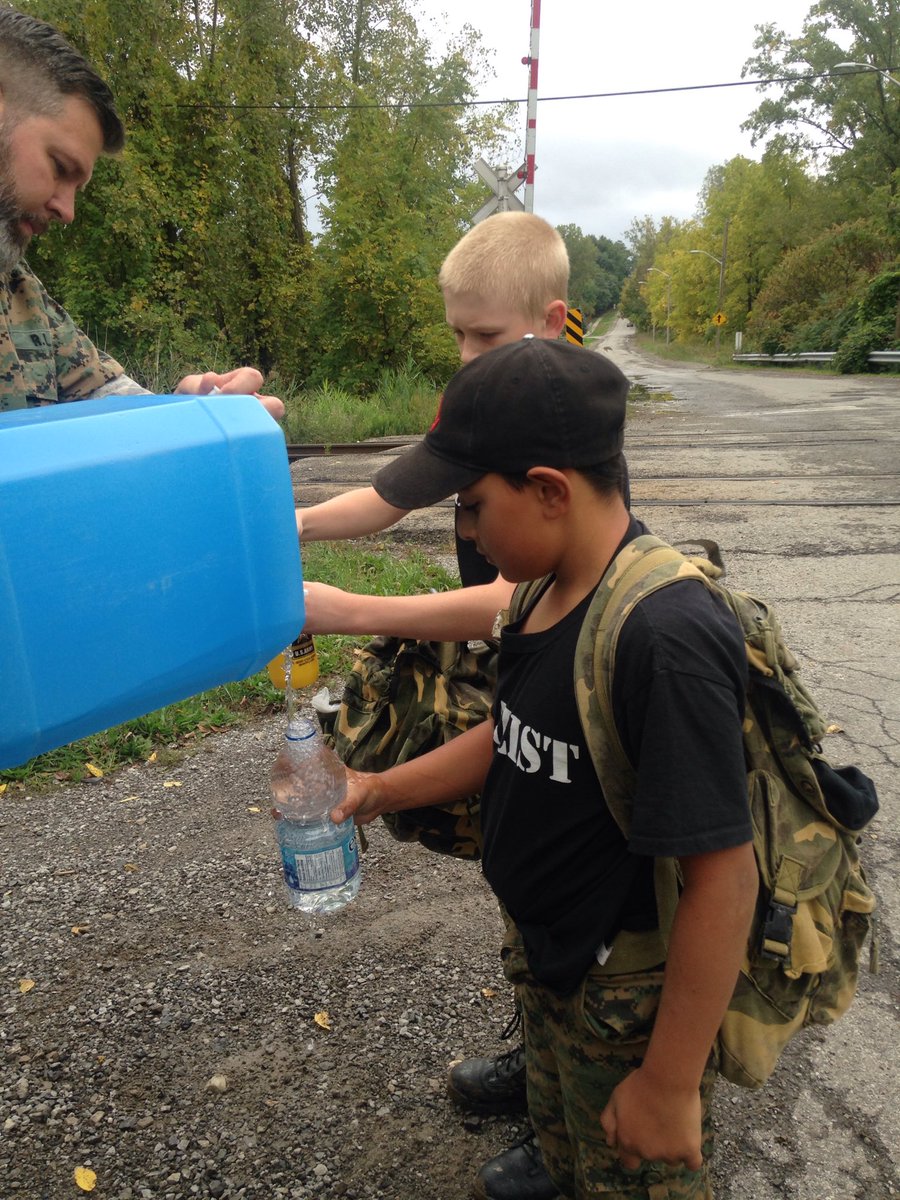 | | |
| --- | --- |
| Boarding Tuition, Room & Board: | $40,300 |
| International Tuition, Room & Board: | $42,600 |
| | |
| --- | --- |
| Acceptance Rate: | 80% |
| Application Deadline: | Rolling |
| Financial Aid Offered: | No |
| Scholarships Available: | Yes |
Leave a comment
Your email address will not be published. Fields marked * are mandatory.